VoIP Phone System _ VoIPcaller is a
Connect with the most secure, reliable, and easy-to-use office phone system
and best-in-class VoIP package, whether you're in office, remote, or hybrid.
The Advantages of a VoIP Phone System for Your Business
Voice over Internet Protocol (VoIP) is a technology that allows you to make phone calls over the internet, rather than traditional telephone lines. A VoIP phone system is a cost-effective and flexible solution for businesses of all sizes. It offers a range of features and benefits that traditional phone systems simply cannot match.
Cost Savings One of the biggest advantages of a VoIP phone system is the cost savings. Because it uses the internet, there are no expensive phone lines or long-distance charges. This can result in significant savings for businesses, especially those with multiple locations or employees who travel frequently.
Scalability VoIP phone systems are also highly scalable. They can easily adapt to the changing needs of your business, whether you're a small startup or a large enterprise. You can add or remove lines as needed and even add remote workers to your phone system with ease.
Advanced Features VoIP phone systems come with a variety of advanced features that can increase productivity and improve communication. These include call forwarding, voicemail-to-email, conference calling, and more. Some systems even offer integration with popular business tools like CRM software and Google Suite.
Mobility With a VoIP phone system, you can make and receive calls from anywhere, as long as you have an internet connection. This is especially useful for remote workers and employees who travel frequently. It also allows for easy communication between different office locations.
In conclusion, a VoIP phone system is an excellent choice for businesses looking to cut costs, improve communication and increase productivity. With a VoIP phone system, you can enjoy all the benefits of a traditional phone system and more, at a fraction of the cost. So, if you want to bring your business to the next level, consider switching to a VoIP phone system today.
VoIP Caller offers a range of VoIP phone systems that are tailored to suit the needs of your business. We are dedicated to providing excellent customer service and expert advice to help you find the perfect solution for your business. Contact us today to learn more about our VoIP phone systems and how they can benefit your business.
IVR can be used to route calls to the appropriate department or agent, reducing hold times and improving the overall customer experience. IVR is a cost-effective solution for businesses, as it can handle a high volume of calls and reduce the need for human operators. It also allows customers to access information and services at any time, even outside of business hours.
Voice recording on a Voice over Internet Protocol (VoIP) system allows for recording audio during a call made through a VoIP service or software. This feature is commonly used for business purposes like training, compliance and quality assurance. The recording can be activated during the call, saved in a digital format and downloaded or shared with other users. However, laws on call recording vary by country and it's important to check legal requirements before implementing it.
A FAX (short for facsimile) on a Voice over Internet Protocol (VoIP) system refers to the ability to send and receive faxes over an internet connection rather than a traditional telephone line. This allows users to send and receive faxes from their computer, smartphone, or other device using a VoIP service or software.The process of sending a fax using a VoIP system typically involves converting the document to be faxed into a digital format, such as a PDF, and then sending it as a file attachment over the internet to the recipient's fax machine or fax software.
A group call on a Voice over Internet Protocol (VoIP) system refers to a feature that allows multiple people to participate in a single audio or video call. This feature is commonly used for team meetings, conference calls, and other group-related activities. The number of participants in a group call can vary depending on the specific VoIP system being used and the capacity of the network connection.
WHY YOU CHOOSE VOIPCALLER ?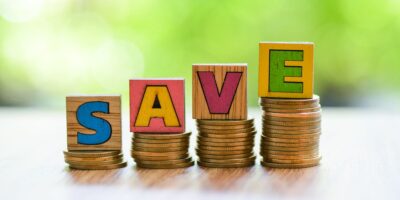 Affordable
Save 30% or more with all-inclusive monthly pricing from a single provider. There's no need for separate products or several vendors for a series of different services so costs are reduced dramatically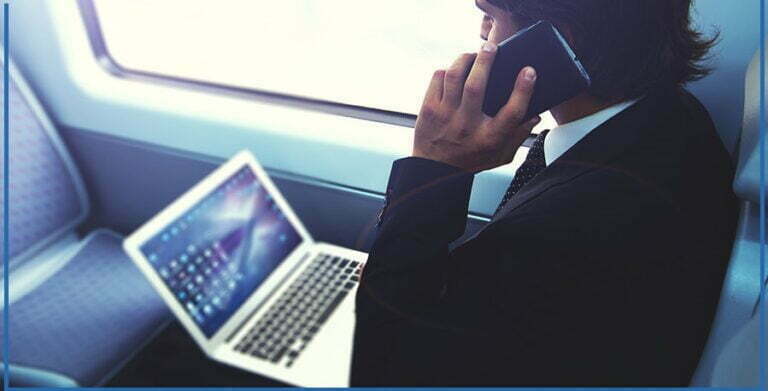 Any device, anywhere, anytime
Voipcaller mobile app turns your employees' desk phones, laptops, tablets, and smartphones into mobile offices, giving them 24/7 access anywhere they have an internet connection.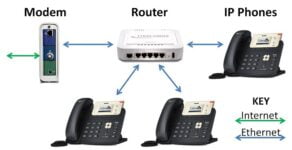 Simple to set up and use
Setup takes minutes, not days, with a dedicated onboarding specialist to ensure a smooth installation process and preconfigured phones that quickly connect to your existing internet service.

The Ultimate Business Phone Plan
One low monthly price, one massive advantage for your business.
Essentials
Message, Phone
Unlimited calls within the US/Canada

Unlimited text within the US/Canada
Standard
Message, Fax , Phone
No limit on number of users
Premium
Message, Video, Phone, Fax
Get tailored business phone service as low as $15/user.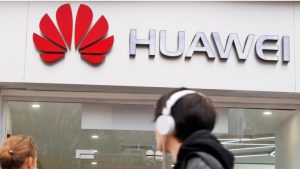 At the esteemed HUAWEI CONNECT 2023 event, Huawei unveiled the trailblazing Xinghe Network large model – marking an industry first. Designed with the future in mind, the model fuels the next generation of iMaster NCE network digital maps, paving the way for rapid digitalization and increased industry intelligence. The Xinghe Network large model is a…
Read More »